Maximum Value Recovery
Our automated system gives you higher grading for each board, more consistently, at a faster pace.
Consistent Accuracy
Our lumber grading optimizer doesn't have a bad day. It doesn't get tired or distracted. It gives the maximum grade, every time.
Rapid Return on Investment
Most of our clients see payback of their investment within 6 months.
"I congratulate VAB for their technical & efficient contribution for our Planer Grader Optimizer project.  VAB has exceeded all of our expectations. Our Return On Investment was very fast, we obtained and important Grade Uplift. We will not hesitate to recommend VABs' team & technology solutions in the future. "
Benoit Girard, President, Scierie Girard
READ FULL RECOMMENDATION
Features
Increases the amount of Premium grades.
Increases the amount of #2 and better.
Decreases the amount of #3 and Economy grade.
Decreases  Trim Loss (more wood volume).
Reduces the need for labor.
Simplifies installation with its small foot print and integration into existing production lines.
Increases production by eliminating the time required by manual graders to analyze boards.
Manages multiple grades in one recipe.
Technical Specs
Lumber size: 1 x 3 to 1 x 6, 2 x 3 to 2 x 10, 3 x 3 and 4 x 4
Lumber length: 4 to 20 feet
Scan density: 0.25 inch
Speed: Unlimited
Length measurement accuracy: 0.060 inch
Size measurement accuracy: 0.005 inch
Wane measurement accuracy: 0.015 inch
Technical Specs
Technical Specs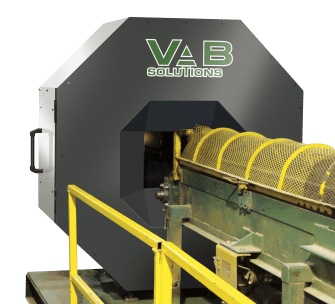 The Success of our Clients Has Been Featured in Industry Magazines
Let Our Optimization Experts Help You Decide